PAST & PRESENT DANCERS/COLLABORATORS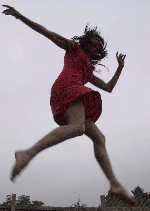 Christine Bonansea is a multi disciplinary artist, performer and choreographer. She studied Literature at the University La Sorbonne, and received a national Modern dance graduation. Selected in National Choreographic Dance Centers, Mathilde Monnier (Exerce 99) she completed her research and explored visual arts as well as physical performing techniques. For over 15 years she has been challenging the dynamics of live performance internationally within the diversity of environment as an interpreter and choreographer.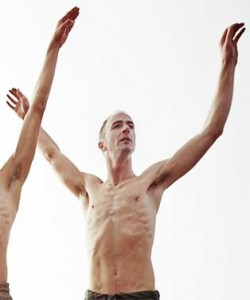 Patric Cashman trained in the UK and his native Ireland where he recently graduated with first class honors on an M.A. in Contemporary Dance Performance. Since his move here 10 years ago he has enjoyed performing with various companies. Patric fancies himself as an interdisciplinary Artist with a love for expressing through movement, sound and film. He has danced with Lisa Townsend since 2005.
Brenton Cheng is a teacher, director, and performer of improvised and choreographed work, based in Oakland. In addition to directing his own work, he has performed with internationally-acclaimed Contraband, Zaccho Dance Theater, Lisa Townsend Company, Angus Balbernie, Kim Epifano, Jo Kreiter & Flyaway Productions, and many others, at such places as Jacob's Pillow, Bates Dance Festival, and the Festival d'Avignon, France. He is on faculty at University of San Francisco and the IMS Laban certification program.
Eric Garcia is a choreographer, visual artist, and activist whose feet are deeply rooted in the Bay Area. He is the Co-Artistic Director of detour dance and tiny dance film festival, the Production Coordinator with Fresh Meat Productions, and performs with 13th Floor Dance Theater, kelly kemp & co., and of course, Lisa Townsend Company.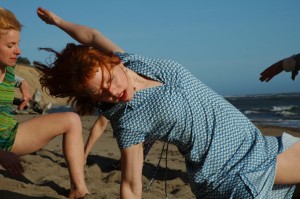 Julie Sheetz-Mahony has danced professionally in original and repertory works throughout California for several notable Bay Area companies including Sara Shelton Mann, Yannis Adoniou, Erika Chong Shuch, EmSpace Dance, East Bay Symphony. She's been a performance artist for over 15 years and has been featured in several feature length and short films.  She has danced for Lisa Townsend Company since 2005.
Erin Mei-Ling Stuart is a dancer and choreographer, an occasional actor, viola player, and filmmaker, and is the artistic director of EmSpace Dance. Erin has worked with many wonderful artists including Erika Chong Shuch, Mugwumpin, 13th Floor Dance Theater, Taylor Mac/Magic Theater, Stephen Pelton Dance Theater, and Shotgun Players. In 2008 The SF Bay Guardian honored Erin with a GOLDIE award for dance.