"…a fresh and quirky display of dancing, sometimes garnering chuckles,
but always keeping one riveted to see what would happen next." 
Heidi Landgraf – voiceofdance.com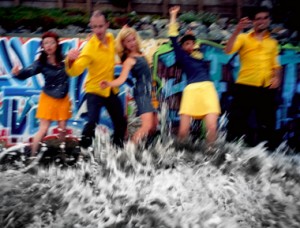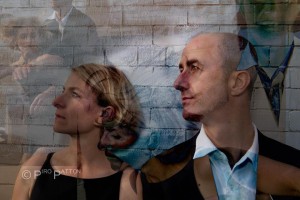 Lisa Townsend Co/ Dance FraCas performs experimental contemporary dance that draws on raw physicality, intimate gesture, and a theatrical sensibility.  In collaboration with visual and theatrical artists, writers and composers, Lisa Townsend Co. is committed to bringing innovative work that appeals to viewers' heart and intellect, and moves toward nourishing a deeper appreciation for the performing arts. The company has performed extensively in New York, Los Angeles and the San Francisco Bay Area.

Highlights include Joyce SoHo, St. Marks Church, Movement Research @ Judson Church, P.S. 122, Los Angeles Theatre Center, L.A.C.E., Theater Geo, West Wave Dance Festival, Women's Work at Venue 9, Project Artaud Theater,  Dance Mission Theater, CounterPULSE, Cowell Theater, ODC Theater, The Garage, and Z-Space.

The company has received support from Theatre Bay Area CA$H, the Marin Arts Council, the Zellerbach Family Fund, Marin Community Fund, Meet the Composer(NYC), YBCAway and Individual Donors.
Ms. Townsend has been a Creative Capital Workshop Fellow @ Headlands Center for the Arts, a Resident Artist at ODC Theater (2005-08) Joyce SoHo (2006) and CounterPulse (ARC 2011-12), The Garage in SF (2013-14) and has been named Young Choreographer to Watch in Ballet-Tanz Jarhbuch.  In 2013, Lisa was a selected choreographer to participate in CHIME Across Borders, through the  Margaret Jenkins Dance Company National Mentorship Exchange Program with mentor Tere O'Connor.  Their first dance film CLUTCH was selected and screened by SF tiny dance film festival.
Currently the company is developing the second 1/2 of FuGa: to chase, to flee 
Lisa Townsend Company is fiscally sponsored by Dancers' Group, SF.    http://dancersgroup.org/